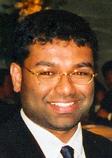 Dear Members,
It is my pleasure and privilege to welcome you all to the Sixth Annual International Neurosurgery Conference of our 'Neurological Surgery Research' ListServ!
I take this opportunity to thank our Patron Professor Quintana for his inspiring call to advance neurosurgery as well as contribute to the peace and well being of the society, humanity and the planet as a whole!
I consider that the 'Neurological Surgery Research' Listserv has one of the most enlightened, enthusiastic and forward thinking global network of physicians in the world. It is my great fortune to be of service to you in my small capacity as the moderator of the list and organising this on-line conference.
This Sixth conference of ours, promises to be another opportunity for meeting of great minds, exchanging knowledge and sharing expertise. We have a stellar invited program from leading neurosurgeons from around the World. The conference is supported by a truly International Scientific Advisory Board. I thank the guest presenters and the members of the advisory board for their generous contributions to this conference. The transcript of the discussions will be published as the Proceedings of the conference in our journal, the 'Annals of Neurosurgery'.
One of the unique aspects of this conference is that you can participate in it from the comfort of your office or from home while surrounded by your family! I trust you will find and make this virtual congregation a worthwhile and inspiring enterprise!
God speed!
G Narenthrian MB ChB BSc(MedSci) MRCSE
Convenor, Annual International Neurosurgery Conference
Moderator, Neurological Surgery Research ListServ
Editor-in-chief, Annals of Neurosurgery
---