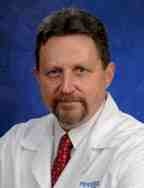 Robert E Harbaugh
MD FACS FAHA
Penn State Distinguished Professor of Neurosurgery
Chairman, Department of Neurosurgery
Penn State College of Medicine
Hershey, Pennsylvania

I am honored to introduce the Second Annual Neurosurgery Conference on the Internet. It is fitting that neurosurgeons serve as leaders in developing the potential of the internet for surgical education. Neurosurgeons, being technologically sophisticated, have led the way in fields like minimally invasive surgery, image guided surgery and radiosurgery. Other surgical specialties are following. It is only proper that we also lead the way in developing internet based international surgical conferencing.
We have barely begun to harness the potential of the internet for neurosurgical uses. At present there are neurosurgical websites, sponsored by professional societies, academic institutions, industry and others, that serve as sources of information about neurosurgery. In the last few years we have just begun to collect clinical data on-line for use in graduate medical education. There is great potential here. In the foreseeable future I believe that we should, and will, use the opportunities that the internet offers for the collection, storage, analysis and feedback of clinical research information. We could create, in effect, one immense reservoir of clinical research data that would allow us to answer many neurosurgical questions. I believe that we will do this. A conference like this, using the internet to bring together neurosurgeons from around the world to share their experience, is one small step toward such a visionary goal.
Welcome to the Second Annual Neurosurgery Conference on the Internet. I hope you have a wonderful conference.